Your bike rental search!
Bike rental in Les 2 Alpes
Slide Planet les 2 Alpes Bike

Les 2 Alpes

Rent here

SLIDE PLANET awaits you at the foot of the ski lifts of 2 ALPES with a large choice of mountain bike models: DH, Enduro, All Mountain, electric bikes ...

Our workshop and our mechanics are at your disposal for any repair / maintenance of your bike.

Read more
Les 2 Alpes
Rental of electric bikes and mountain bikes in les 2 Alpes
Rent an mtb or an electric bike to 2 ALPES at the best quality / price ratio.
Your specialist mountain bike and electric bike shop at 2 ALPES, at the foot of the ski lifts. Enjoy your leisure in the resort in winter as in summer.
We prepare your equipment while you relax in the bar / restaurant area!
We offer you the best compromise to reserve your mountain bike DH, electric mountain bike, X-Country in the station of 2 ALPES.
SLIDE PLANET is ideally located at the foot of the ski lifts and center of the resort.
Choose from all the electric ATV models that are on offer and go on the discovery of marked trails.
The resort of 2 ALPES welcomes you with its huge area WHITE VALLEY and its infrastructure such as the ZONE MANEUVER.
➨ 4 sectors: VALLEE BLANCHE, JANDRI, THE DEVIL and VENOSC
➨ 6 lifts
➨ 91 km of course
➨ 22 tracks: 2 green, 8 blue, 8 red and 4 black including 1 elite La Fury
➨ 14 tracks of descent
➨ 3 cross country itineraries
➨ 5 enduro routes
➨ 2 VAE routes: Petite Aiguille Vallée Blanche and the Demoiselles trail at 3200m
➨ 1 all new initiation zone on the bottom of the slopes
➨ 1 brand new VIDEO area on the track of the Elves
➨ 1 site dedicated to initiation: the VALLEE BLANCHE maneuverability park, with green runs and mountain bike discovery workshops
➨ 1 PUMP TRACK area
➨ 1 EASY 2 RIDE area
➨ 4 washing stations: Vallée Blanche, Devil, Venosc and resort center
➨ Geolocation system for rescue on the APPLI 2 ALPES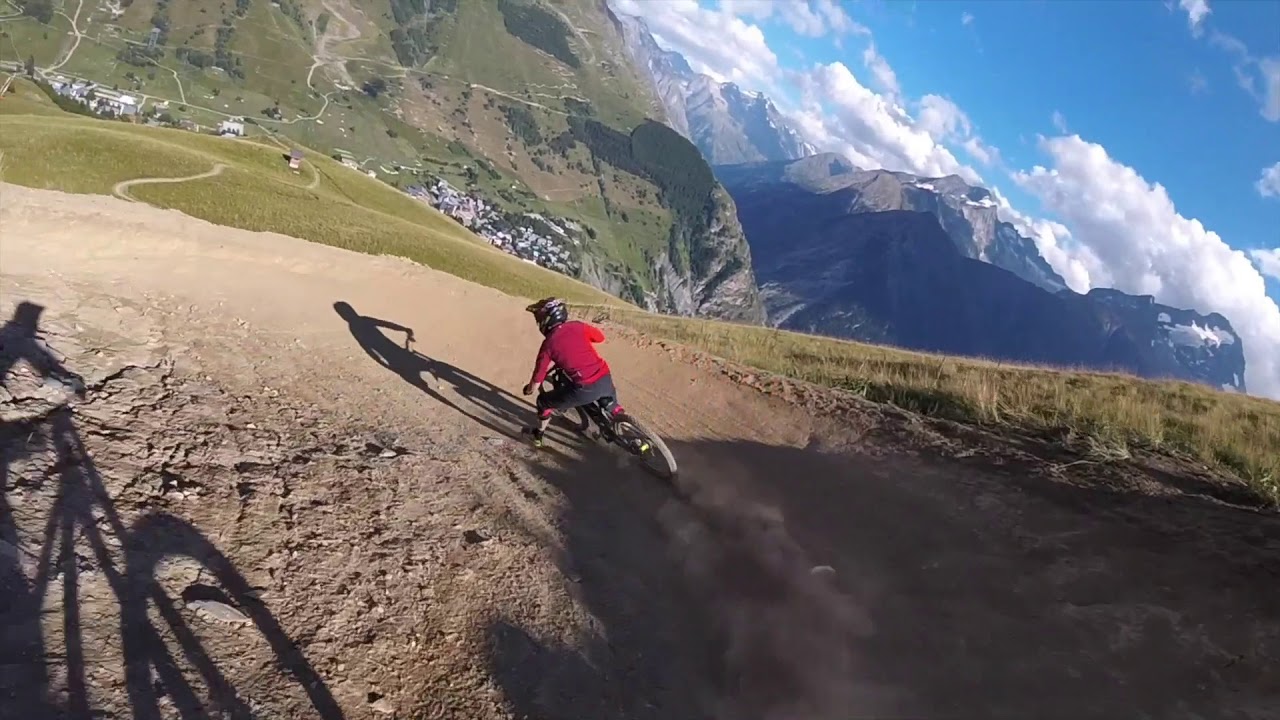 Electric Bike MTB hire Les 2 Alpes
The rental of MTB and e-bikes at the 2 ALPES in [notresphere_tokens: content_year] with Notresphere.com and SLIDE PLANET is here.
We are committed each year to offer you the best prices on bike rental and mountain biking in 2 ALPES, thanks to online booking.
Take advantage for example of the '' pack protections '' included in your Laux 2 ALPES bike rental, advice and advice from the cycle mechanic. SLIDE PLANET is in the center of the resort, so you can pick up your bike easily at the store.
The station of 2 ALPES is located in Oisans, 1 hour by car from Grenoble and welcomes you all year. Enjoy mountain bike trails adapted to all levels, where you can move safely. Also find on Notresphere.com news and all events programmed in the station throughout the year [notresphere_tokens: content_year].
By reserving your mountain bike DH, X-Country, electric at SLIDE PLANET you will benefit from an irreproachable service (guarding, foot of the tracks, nearness of the ski lifts, cycle workshop, maintenance of your bike).
What is the difference between Notresphere.com and other booking sites?
Our platform is completely independent, so we offer mountain bike rentals in 2 ALPES with independent shops and specialists in their profession.
Your bike rental ELECTRIC LES 2 ALPES with SLIDE PLANET simply.
Notresphere.com offers you a mountain bike rental in 2 ALPES at the best value for money at LE professional station.
You'll also find the information of the resort of LES 2 ALPES such as weather forecast, webcam access for slopes, ski and summer activities.
Your expert in mountain bike rental LES 2 ALPES is Notresphere.com, without comparison!